MERIT INTERNATIONAL EDUCATION AND SERVICES FOUNDATION
MERIT offers an Innovative World Class Education for a Global Career and dedicated to bringing in Global Excellence in the fields of Hospitality and Tourism, Engineering, Culinary Management, Life Sciences and a host of other exciting avenues.
OUR VISION
To offer the finest Technological and Managerial expertise in making MERITORS the forerunners by imparting value education and technical excellence to adapt to the changing needs of tomorrow

Continue being a progressive and innovative Educational Organisation.
OUR MISSION
To create a better generation, by equipping them with the confidence to make a better world, with a perfect blend of technical excellence, technological achievement, communication skills and human values.
To achieve this mission MERIT continues to upgrade the campus facilities, use innovative teaching methodology, combining the finest technological aspects of India, USA, Australia and Switzerland. Residential campus offers a conducive atmosphere to live comfortably and to learn better. High academic standards, state-of-the-art teaching methodology, learning source from domestic and overseas educators and industry leaders, latest learning tools and equipment, personality development and grooming help students learn better.
The Mission is being accomplished by achieving very high academic standards and getting well reputed corporate companies from India and overseas to conduct campus interviews, as also enabling MERITORS to join reputed universities in USA, Europe and Australia for higher education. Now MERITORS HAVE SPREAD ALL OVER THE WORLD. We are committed to providing Global careers to our students.
MERIT AN INNOVATIVE WORLD CLASS EDUCATION FOR A GLOBAL CAREER
Learning in the new millennium has progressed beyond its conventional definitions and constraints. Today's student is expected to be competitive through excellence in his or her choice of vocation.
Merit has been established to act as an effective dialogue partner with students to develop their skills and talents through education. The Foundation has identified and focused on those educational areas which will form the sunrise careers of the future. This includes Hospitality and Tourism, Engineering, Life Sciences - Undergraduate and Postgraduate courses plus a host of other exciting educational avenues.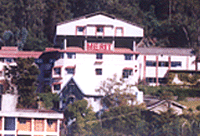 THE BOARD
MIEF- DEDICATED TO THE SPIRIT OF ENLIGHTENMENT

MERIT is dedicated to providing these educational modules and comprehensive courses with tried and tested syllabi and state-of-the-art infrastructure. At present, the Foundation is operational in two fully functional campuses. They are :-

MERIT INN SOUTHERN STAR housing:

MERIT SWISS ASIAN SCHOOL OF HOTEL MANAGEMENT
MERIT INTERNATIONAL INSTITUTE OF BUSINESS MANAGEMENT

To complement an institution of this nature, the Board constitutes of well-qualified and widely traveled Directors,who are leaders in their chosen fields of activity. They provide a sense of direction and have been guiding the growth of this reputed institution since its inception.

Highly qualified, well-experienced Promoters, top-notch Industrialists, Renowned Academicians and Eminent personalities in society, constitute the Board. The Board
decides on various issues relating to Academic , Administration, Operational, and similar issues. The decisions taken by the Board are final.